Your Deafening Silence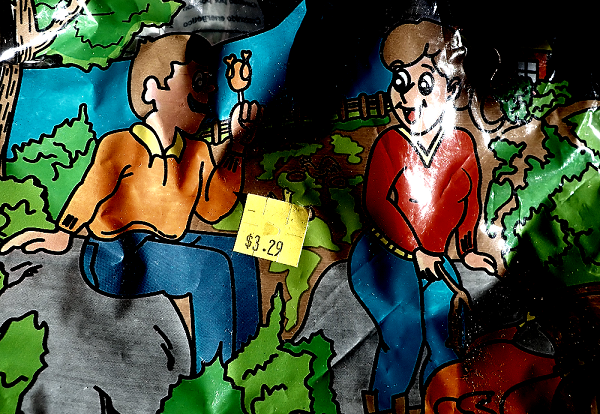 (Originally Posted To The Tabasco Travel Blog July 20, 2001)
Page: LOS GUSANOS: A STUDY
Raul: That's right- me and Lana have booked 10 DAYS at the Los Gusanos Inn and we're going to share our honest thoughts on the town with you. This is a new format for us and we're wondering what you think of it, so if any of you reading this have any thoughts to share, please e-mail us or use the information on our contact page. We always love to hear from fellow travelers!
Lana: Just hopping in here to mention that our photography book, "Tabasco's Top Picks," is now available via Dégoûter Press and will be out early next month. We worked REALLY hard on it so we hope you check it out. It features full-color spreads of our trips to Newport, Scranton, Key West and more. Anyway, with that, on to the good stuff!
DAY ONE
Raul: Okay, so we got here around 10:00 A.M. and checked into the Inn, dumped our luggage there before locking up and going for a quick walk around town. Downtown Los Gusanos is located only about 3 blocks from the Inn, and features many of the iconic shops and businesses which have been featured in several national travel guides- California Living and American Tour, to name just a few.
Lana: That's right! Los Gusanos was founded in 1887 by Johann Xerxes, a wealthy cattleman who fed his herd on the lush green slopes surrounding the area. And despite a decline in population beginning in the 1930s, Los Gusanos remains a favorite among locals of the region. Picnics and outings in some of Gusanos' secluded mountain dells are the most popular activity for day vacations and weekend getaways alike. Amateur photographers have also taken a liking to the town for its unique perspectives and scenic vistas.
Raul: At around noon we stopped to eat at the Pink Wagon, Los Gusanos' famous sidewalk hot dog stand, which had a long line and, according to the sign above the counter, the longest hot dogs in California. We split ours at a charming wooden table, and observed the midday downtown bustle while enjoying a delicious premium sausage.
Lana: We also got a bag of potato chips. Raul told me he didn't want them, but I insisted. And for what it's worth, they were good.
Raul: Then we headed to Sugarloaf Road, the business district. I bought myself a fashionable rancher's hat and some decorative cufflinks shaped like horseshoes at Zeigler's. It was a fantastic gift shop, and the sales assistant was very accommodating. I think it's always interesting to see what sort of unique wares are on sale in small, family-run shops like these.
Lana: For me it was the necklaces that got me. Zeigler's has one of the most elaborate displays of necklaces I've ever seen. An entire wall of them, with superb styles and variation. Many of them are hewn from some of the crystal deposits of the county, giving them a one-of-a-kind appearance. I chose a rhodochrosite pendant and a matching choker. Like Raul said the cashier was incredibly polite and welcoming. When in Los Gusanos, Zeigler's is an opportunity not to be missed. All the shops are great, and definitely speak to a bygone era of Californian history- a laid-back, quirky mountain atmosphere.
Raul: It's always nice to visit towns with a rich history. If you can, try to book a tour at the famed Los Gusanos Ranching Museum. The guest list is usually full a month in advance, but me and Lana were smart and called ahead of time.
Lana: That's right! We went in the afternoon today. Our tour guide was very polite and answered everyone's questions in relation to the profession of raising cattle. The museum, which occupies Johann Xerxes' former estate, is open to the public and conducts tours Monday-Friday from 1-6 P.M. It's definitely a one-of-a-kind experience, and we would also suggest bringing the kids along for it. Ranching sure has more intricacies than I expected!
Raul: After kicking around the shops for a while more, evening hit. The sunset was beautiful, and we headed for Franklin's Steak House, which has been given the James Beard Award. I definitely feel it deserves it, although I asked for mine medium-rare and it was more like medium.
Lana: I didn't have that problem. We also got the Chef's salad and a nice bottle of Sauvignon to round out the evening. Not my favorite steak house- and Raul definitely knows his steak- but we did enjoy ourselves and our waiter was in good spirits. The decor of Franklin's is to die for. Taxidermied animals on every wall, in one corner there's this giant owl spreading its wings. If you can, try and get a seat near the back. It wasn't too crowded and definitely makes for a great photo op.
Raul: Well, that's about it for our first day. We'll be updating this as our vacation continues. The desk clerk at the Inn was very polite to let us use the computer so we could log in and type this out. Me and Lana will probably be going straight to bed now, we've got to rise bright and early tomorrow for what we have planned.
Lana: See you all tomorrow!
DAY TWO
Lana: So like we hinted at in yesterday's entry, today was going to be a little different. We decided, being in Los Gusanos, that we should take some hikes around the perimeter of the town. We got going around 8:00 and there was a nice breeze that spurred us on. We stopped in town beforehand for some supplies- I got a wonderful metal water bottle which is advertised to keep water chilled for at least 6 hours, which is good in a hot climate like this.
Raul: While Lana was taking care of that, I headed to the Los Gusanos Market and Mercantile to pick up some trail bars. These are made from scratch, on location, and contain a delicious mixture of nuts, raisins, and seeds. Definitely a great snack, and you should buy some even if you don't plan on hiking.
Lana: We rejoined at around 10:00 and headed for a relatively small peak which has no official name but which we heard from a local is commonly called West Hill. It stands out like a sore thumb and has some pretty distinctive features, you can't miss it. We were told by a brochure we found on a bulletin board that it looks down onto the valley. Raul (being the pesky camera nut he is) brought some rolls of film so as to record the view. And just like that, we pushed past the last few houses and we were on our way.
Raul: It was really exhilarating, to climb up West Hill. As you do, the town slowly recedes until it's just a messy clump of roads and buildings, and as you gain altitude you start feeling really great. Lana definitely did, she posed near some trees and a creek and I got some good angles.
Lana: And man, once you get to the top- people, it's something to be seen. Not only do you get the town behind you, but ahead of you there's just miles and miles of that sweeping gorgeous Sierra Nevada landscape. Raul had his tripod with him and snapped away, and if I know one thing about him it's that he can't wait to develop the film once we get home.
Raul: You know me all too well.
Lana: Tell them about the building we saw.
Raul: Oh, yeah. I had these binoculars on me that I think I bought back during our trip to Anchorage, for spotting moose. I took them out and there was this building about 2 miles into the forest on the other side of West Hill. I wasn't able to catch much, but it looked dilapidated. There was also this really majestic hawk soaring over the whole landscape.
Lana: Raul said "Here, look at this" and then he handed me the binocs, and I saw it, too. Tomorrow we're planning on hiking all the way down there, but by the time we reached the summit we were too tired to go any further and check it out. We really need to get our hiking legs. Remember, people, always carry a water supply with you whenever you're at high elevations or going for a long walk. You may not think you need it, but the human body requires water.
Raul: After our hike, we ate at Tanny's Pizza Parlor at around 8:00 P.M., which is located on the corner of Maple near the highway exit. One perk to Tanny's is that it's open later than any other restaurant in Los Gusanos- until 3 in the morning- so if you arrive late, be sure to stop here for a quick bite to eat. We ordered the 16" supreme and sat outside on the patio.
Lana: And the patio was lovely. Getting all that fresh mountain air while eating a delicious, made-from-scratch pizza really reminds me why we started this blog- to let people know about and value the little things in life, the fleeting sensations that all too rarely are forgotten. That, for me anyway, is what travel is all about. The broadening of one's perspective.
Raul: That was it for today. Right after we type this up we're going to take a hot shower, review our itinerary, and then it's right to sleep. We hope you stick around for whatever comes next!
DAY THREE
Raul: Well! Today was... interesting.
Lana: That might be the understatement of the year. Here's what happened.
Raul: It's about 9 P.M. right now, but we spent the whole day on the other side of West Hill. We got started around 11 A.M. (which for us is a pretty late start) and by the time we got to the top, it was around 1 P.M. We didn't have any breakfast, that was part of it. Just those energy bars from yesterday. So I guess we didn't really plan the best. But what we found was interesting.
Lana: It was starting to rain, so Raul took out his umbrella. Nothing serious, just kind of a light drizzle. But light was fading, especially for the afternoon, and the sun was obscured behind a stormfront which I believe was approaching from the East. The weather channel here at the Inn had said before we left that there were going to be scattered showers, so we figured it was nothing serious. Remember, people- whenever you're planning on walking somewhere, bring a lightweight poncho or umbrella.
Raul: That's right. But that wasn't really the worst part of the experience- the other side of West Hill is way too steep. They should call it West Cliff. I was practically tripping over myself the whole way down, so eventually me and Lana had to literally sit and just scoot our way down. There are no trails, really. I wouldn't suggest doing this yourself unless you're an experienced hiker.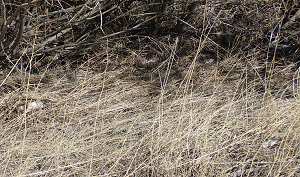 Lana: From the top we couldn't quite make out the building, but I knew where it had been, generally, so we followed my compass and figured that even if we didn't find the building, we'd at least have a nice hike, and then on the way back we'd completely circumvent the hill. So our initial plan, I think, was to be out there for like 2 hours or something and then get back to Los Gusanos and get some more shopping in.
Raul: Which, obviously, wasn't what happened at all. We did find the building, and we spent pretty much the rest of the day checking it out.
Lana: I remember I was the one who first saw it. It was way back, and I caught a glimmer of something, and I grabbed Raul by the shoulder and pointed to it, and I was like 'This has to be it.' So we make our way forward and start checking it out.
Raul: It was really cool. Some kind of old rest stop. There was a parking lot and everything, and what Lana had seen was the glass. Some of the windows are broken now, but back when the place was operational I guess there were these glass windows around the place in a circle. There were no signs or fences around the rest stop discouraging trespassers so me and Lana figured it would be OK to go in and have a look inside.
Lana: And remember, if you ever do run into some place out in the middle of the forest and there are signs forbidding entry, don't. We're experts and Raul has a lot of self-defense training, I'm sure he could protect me. But don't tempt it. If you're unsure about whether an area is legal to enter, you should consult your county land office or whatever governing body decides those sorts of things.
Raul: For you, Lan... I'd protect anything.
Lana: Ha ha. You show-off. Anyway, tell them about what was in there.
Raul: Mostly what you would expect. There were some pamphlets about Los Gusanos and its history. I think I pocketed one of those. Everything was pretty dusty and was obviously showing the effects of weather. Some of the benches that people used to sit on had been flipped over.
Lana: I was scared I was going to slip. Near the back of the place there's this sheer cliff- cliffs are common in the area, so be careful if you plan on hiking around up there- and the window in front of it was completely broken through. Beautiful scenery, and you get a nice view of the mountain opposite the rest stop, but watch out for that. It was around 50 feet.
Raul: So most of our day was just spent looking around this place. There apparently used to be a parking lot but it's totally abandoned and there are little pine trees growing up through the pavement in some places. I guess it's completely neglected. The parking lot leads out onto the highway that goes to Los Gusanos, but the short road between the parking lot and the highway was all upturned and there was thick brush everywhere, almost like someone was trying to hide the rest stop from people passing on the highway. It was pretty bizarre.
Lana: I think that was the point. A lot of abandoned public facilities are demolished or hidden away from public view. There was some graffiti, though, so I think some people have probably explored it before we did. It's a shame, the architecture is good. It's what I guess you would call modernist?
Raul: I think so. I know virtually nil when it comes to architecture, though.
Lana: Tomorrow we're going to the Los Gusanos Visitors Center to find out more about the place, maybe get some more maps of the area. Who knows what else could be hidden out in the forest. Honestly, our itinerary has kind of shifted from tourism to exploration. It's just like that around here. Lots to explore.
Raul: Well... good night, everybody. It's been amazing so far, and we'll update everyone in a little bit.
DAY FOUR
Raul: Today was eventful. We spent most of the morning at the Visitors' Center, and we picked up some brochures about the history of the area. They also had a lot of the knick-knacks you would expect- t-shirts that said "I love Los Gusanos," scented votive candles, postcards, etc.
Lana: It's a small building located near the Northern end of the business district, there's an ATM and some drinking fountains outside. We went in and there was this old guy behind the counter minding the store, and behind him there was this huge enlarged photograph of town, looked like it was from the 1960s, stretched wall to wall. The lighting in there wasn't that great, so we didn't see everything. But we went up to the desk and asked the guy if he could tell us about the rest stop.
Raul: The guy seemed tired, he sulked around and coughed into his elbow a lot. He was like "What rest stop?" and me and Lana asked for him to show us some maps, preferably up-to-date topographical ones. He had a rack of them stashed beneath the counter, and so we started leafing through some of them. Most of them were new, and nowhere on any of these maps did they give any indication that there was any sort of man-made structure past West Hill.
Lana: Then I asked if they had any maps before 1998, and he told us that most of the older records are stored in City Hall, that their maps are for tourist use and they get regular shipments. So I bought a little crystal pendant and Raul got a postcard for his aunt, and we left. By that point it was around noon.
Raul: City Hall is a magnificent building, built in the Victorian style. One of those buildings you really only catch glimpses of in Westerns, which are elegant and stately. I took some pictures of Lana posing on the front steps, which were white marble. Then we followed the signs to the clerk's office, which was on the second level. He was a middle-aged balding guy, stands up and shakes our hands and invites us in to have a seat. He has this really infectious grin.
Lana: Me and Raul spent almost two hours, I kid you not, trying to find out where the rest stop was, on any of the maps the clerk had stored away. He led us down to this massive storage room with boxes and boxes of records and documents, unlocked it and flipped on the lights, and he told us that if we needed anything we could go back up and get him. So we pulled out the box in question and examined each one, inch by inch. Same exact thing. Just blank forest where the rest stop had been. By this point we're both extremely confused.
Raul: We went back up to the lobby and the clerk is there, and he's looking over the rim of a styrofoam cup at us, and asks us if we found what we were looking for. I told him we hadn't, and he said that if we have any further questions we should definitely stop by again, in this fake sing-songy voice, and at that point I was getting sick of this man's bullshit. He obviously knew more than he was letting on.
Lana: Babe, you shouldn't assume that. He's just a public servant, not a historian. There probably are maps with the rest stop listed, he just doesn't know where they are, is all.
Raul: He knew where they were. He was hiding them. I'm kind of sick of this town, if I'm going to be honest. All these people are so fucking fake. It's like they're reading off a script to please us, to pacify us, just because we're tourists they think they have to wheel us around like we're cripples or something. It's so goddamn PANDERING. I mean, I've seen this in a lot of different ways in a lot of different places. But here it's something else.
Lana: Calm down, Babe. Your blood sugar, remember?
Raul: After we left City Hall it was already pretty late in the afternoon, so we decided to call it a night and we ate at the Pink Wagon. That was our day. Tomorrow we're going back to the rest stop to investigate more and figure out what the Hell is going on here and why nobody around here seems to remember it. I even asked some locals on the way back to the Inn, if they remember a rest stop on the way into town, and they said they didn't. That's how crazy these people are. For fuck's sake, I've seen it with my own eyes. It's not more than a decade old.
Lana: Don't get obsessed. We came here to have fun. They probably don't remember it because they never leave much. Let's go to bed, OK? I'm tired.
Raul: OK, I guess.
DAY FIVE
Raul: We had a mishap. Lana sprained her ankle. Tell them how it happened.
Lana: There's not all that much to tell. We went back over West Hill. I don't even know why I'm putting up with this stupid crusade at this point, I could be checking out things here in town. But we went over there, again. I guess it is kind of interesting. It's just that whenever I get near it I become uneasy, like somebody is watching us. Gives me the creeps. The tension was probably why I slipped.
Raul: What happened was, she almost fell off the edge. I kept telling her not to go near it, but one minute when my back was turned she wandered over there, without looking I guess, and she went over. I screamed and ran over, and it turned out she had grabbed onto the edge, just barely. Lots of shredded glass down there. Her fingers were all bloody and her ankle was hurt. Once we got back to the Inn I asked around for a first aid kit, and she has an ice pack.
Lana: Yeah, and the lady who was running the inn today provided us with some gauze. I think I'll be OK, don't need an ambulance or anything. Even if I did, the nearest hospital is dozens of miles away. I'll probably schedule a checkup once we get back.
Raul: It's a good thing I was there to lift you up. If I hadn't, you could have actually fallen.
Lana: I doubt it. I probably could have pulled myself onto the floor. What I don't get is how the building got to be such a wreck in the first place. Buildings shouldn't be built on cliffs like that, it's dangerous to begin with, but even more so when all the windows are broken and there are shards sticking out everywhere. It was an adrenaline rush to almost drop sixty or so feet to my death, but not one I'd recommend. I'm not going back there again.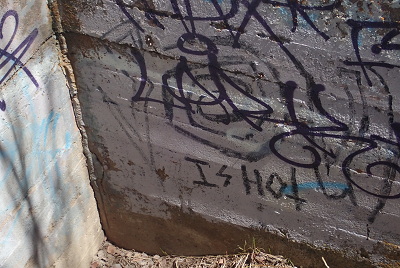 Raul: You promised, Lan. You said we could go there every day. At least until our stay here is over.
Lana: That was before I almost got myself killed. It's not structurally sound, Babe. You shouldn't be exploring structures like that anyway. We're writing a travel blog here, not a spelunking blog. You don't need to keep risking your life. Let's just stay here and shop around. Maybe check out the archery range.
Raul: You can do that. I need to go back. Just... well, I don't know why. Because.
Lana: The pull of the unknown?
Raul: I guess you could say that. Today, while you were on the other side of the rest stop, I saw... well, I'm not sure what it was. Might have just been a moose or something, or a deer. I don't think they inhabit this area, but it was this dark shape that kept winding its way behind the trees, about fifty feet away.
Lana: Be careful. Can you at least carry your cellphone on you so you can call me if you run into anything?
Raul: Yeah, I will. To anyone reading this, remember that safety is our #1 priority.
Lana: Off to bed now. Goodnight. I'm sure we'll have something interesting to tell you all tomorrow.
DAY SIX
Lana: Raul left around ten hours ago and I haven't heard from him for six hours. If anyone in the Los Gusanos area reads this entry, and you think you know where he is, or you've seen him walking around, please tell me. I'm worried sick. I spent most of the day at the park, sitting at the picnic table.
Around 3:00 P.M. the cellphone rings. It's Raul, he says there's some drug addict bothering him and following him around. At least I think that's what he said. His tone of voice didn't seem concerned.
At around 3:18 I get another call. He says she was really starting to creep him out, asked me if I could come and get him, maybe if he told her his wife was coming she'd lay off. I thought for a minute he might have been screwing her behind my back, that they were having some kind of illicit affair up there and maybe that was why he had been so insistent on going back. But he did genuinely sound nervous. I went back here and prepared, got a water bottle and sunscreen and everything, and tried to pack as fast as possible. I figured if I hurried I could get to the rest stop in maybe 45 minutes.
I tried to spot the rest stop from the top of West Hill but couldn't see it. Start calling out Raul's name but get no answer. So I run down the hill (my ankle is still in pretty bad shape) and make in the direction of the rest stop. Can't find it. I think maybe I've become lost, that it's got to be around here somewhere. It's just not. There are just trees. And silence.
After an hour straight of trying to gather my bearings I walk back to town on the highway and go straight to the police. Tell them my husband is missing, give them a description of his appearance. Tell them that he was at the abandoned rest stop. The officer on duty gets this horrible look in his eyes, and I knew what he was going to say before he said it: "Ma'am, there isn't any rest stop back there." And when he said that, I just about overheated. I slammed my fists against the desk and told him that if they didn't conduct a search, there'd be Hell to pay.
He gets 3 other cops and they all head out to the area with flashlights and guns, and I'm extremely stressed out but I follow along. I lead them along the highway to the spot where the trees opened up onto the parking lot. I remember it, it was right after a highway sign. The highway sign was exactly where it had been. Los Gusanos, 2 miles, it reads. But no parking lot. Nothing even resembling an opening. By now evening was setting in and they turned on their flashlights and we called out his name for what felt like hours on end. Just stumbling around in the dark. Finally the main officer put his hand on my shoulder and told me that they were giving up, and if I wanted to I could file a missing person's report in the morning.
I am beyond words with the sheer incompetence displayed by this town. I am exhausted and all I really want right now is to sleep and forget about this and hope that when morning arrives Raul will be there and he'll just say he got lost or something. But that won't happen.
DAY SEVEN
Lana: Went to the station this morning to file the report. Guy at the desk was different this morning, really didn't seem to care all that much. If he's not found, I will sue them for everything they've got. You can count on it. I feel beyond empty with Raul gone. Might have to take this into my own hands. Nobody here seems to care, they just go about their day and hold hands and don't worry about my problems.
I don't want to go back there. Spent the whole day avoiding the possibility, just sitting in the park staring at the sun like some sort of dedicated Fakir, thinking that if I wished hard enough Raul would just walk down from the mountains like those old stories of people who lived in the wild for years, but he would be the same, and we could get out of here. Nothing like that happened. So tomorrow I won't avoid it. I'll go back. The answer is there somewhere, clues, footprints. Something.
DAY EIGHT
Lana: I am on the verge of losing my mind. Just ran a few miles straight down the highway. Locked the doors, shut the windows. I only came down to the lobby because I need to type this out here, need to tell someone what I saw. And if you don't believe me, that's perfectly understandable.
I haven't eaten, today, either. Should probably go into town and eat something. Maybe it would pacify my vitriol. I am starving, but can't go quite yet. Need to wash up, smooth my face. They'll see the fear on me. Probably arrest me or something. God, I hate this town. I hate it so much. It's insidious, there's something definitely evil about it. An aura that permeates every building, every person you glance at, something about it is just ever so slightly WRONG.
The rest stop is still gone. It's the same highway sign, there's no doubt about that, but where the parking lot was there's now just a small clearing. Stand in that clearing, next to a little patch of daisies, and you start to hear the sound. It's a throbbing pitch, one so high that it makes your ears want to bleed, to release their contents all over you. It's the same pitch I heard when I almost fell- when Raul's back was turned. It mesmerized me to want to jump, and it was only at the last second that instinct kicked in and I grabbed onto the ledge. Fingers are still all cut up. I didn't tell Raul because of course he would think I was insane.
You hear this sound, it grows, and as it does the sense of being actively viewed by someone or something also grows. Even though it was only about 1 P.M. and the sun was out, I felt increasingly paranoid. Took a sip from my water bottle, to combat the growing exhaustion. After that the noise died down and it was so, so quiet.
The kind of quiet you never really encounter. No birdsong, no wind. You never really understand what absolute silence is until you hear it, in the same way you never know what absolute darkness is unless you see it. Under these conditions our eyes and ears construct things. Under absolute silence, our ears pick up on the pounding of our heart and the pulse of our blood rushing through our veins, so our brain picks up on that and transforms it into something. Under absolute darkness, our eyes can spot the photoreceptors in our retina and interpret them in insane ways.
So maybe what I saw was only a result of the absolute lack of noise- following such a rush of noise. Although I'm not sure how a visual hallucination could be caused by auditory stimulation.
The world began to look less colorful. It's like the TV here in our room at the Inn. I tried turning the saturation knob up and down, and the effect was the same. One second, it was a gorgeous midday forest with emerald grass and verdant flora, and the next it was as if I was in Casablanca at the rainy Morocco airport, and Raul was Humphrey Bogart and he was saying goodbye to me. Everything lost its color and the silence continued, this deafening absence of something I always take for granted.
This thing came out of the trees, and as it emerged I collapsed and doubled over. At this point my heart was beating so rapidly that I was reminded of how easy it really is to suffer a heart attack. I felt that I was witness to something that I shouldn't be, and that what was taking place before me was something I couldn't withstand. My anatomy just couldn't handle it.
This cloud- I think that's what it was, although a lot of grass and flowers were obscuring my line of sight- it came from the left like some kind of fog rolling over a mountainside. I've seen that before, in certain areas, where you can watch the fog envelop you. This cloud wasn't like that. It was alive. It moved with little jolts and quivers, the way an inanimate cloud can't, it pushed its way forward. And it didn't stop. By now I was completely blacking out.
I felt the cloud- it was hot, felt like the surface of an oven, and normally your nervous system kicks in and tells you to pull your hand away from the skillet, but I couldn't move and I just had to feel this burning vapor around my arms and legs, frying me. And it was alive, and it knew what it was doing.
I don't know how I lived through the pain- it seems like more than anyone should be able to withstand. After a while being inside the thing I guess I just sort of locked up and was somewhere else. Complete silence, and I drifted away. If I was being digested by the thing- the entity- I really didn't care at that point, because anything would be preferable to spending another minute inside its scalding depths.
When I came to the sun was going down and there was sound again. Wind. I sat and just took in what was going on, caught my breath. Must have taken 20 minutes to get back to a regular heart rate. I looked down at my skin- it was covered in boils and sores, blistering in places. But the wind blew on it, and there were animal noises coming from the trees, and for a while I just sat in disbelief, until I felt like I could stand. Fuck, I'm still shaky.
And that's how I still am, covered in skin damage that's probably permanent. The lady here at the Inn said she was going to call the hospital, but I told her it was sunburn and asked for a shitload of antiseptic lotion from the first aid kit. Right now I'm slathered in the stuffNeed to sleep right now, more than anything. Head's pounding, probably from all this epidermic trauma. If this cloud is what took Raul, I think it's safe to say that he's gone. And I'll probably be joining him soon.
DAY NINE
Drug addict. He said there was a drug addict, female, some woman following him around. She's the key to all this. If I knew who she was she could give me answers. Thought that when I woke up, still hurts. Might hurt even more now. Second-degree, third-degree that antiseptic cream can't fix. Probably need an epidemiologist. Can't go anywhere anymore, nobody would want to see me like this. I don't want to see me like this. But there is one place I can go.
It's late. I feel like a drug addict, I'd have to be on drugs to see and go through what I've seen. I'll probably come to in a rehab clinic and Raul will be there, he'll be like "Honey, it's OK. You took too many painkillers." I do need to cut back on that, doctor prescribed them because I had appendicitis a couple years ago. Even popped a Vicodin after I sprained my ankle. Raul didn't know I brought them with me, he's been telling me to cut back. All this- this travel, this fucking life- it's because I'm really always in constant pain, never content, never satisfied, always shifting and moving. I need to be honest with you. There are psychological elements at play here, deep-seated things, not just out there but in here, too. It's late and my only companion is the glowing desktop monitor, and without Raul I'm not even a whole person. We married, we took our vows. Shouldn't that count for something, the feelings we shared? Or is nothing permanent, even true love? I guess it's probably not.
I was there, sometime during the day. I walked, it's bright outside. Thought about just remaining in the room, curtains drawn and bed cool to the touch, but I needed air, needed sunlight. Somehow ended up right back where I shouldn't have ever gone again. Call it what you will. Call it desperation. Call it a longing for something greater.
I was walking along the edge of the road. Maybe I was just walking to the hospital, which doesn't make any sense because I wouldn't have made it. But I was there, present and attentive, just stepping over the gray pavement on my way out. I really thought I could leave. But there is no leaving this town. It's addictive, a rush to your system. Does that make any kind of rational sense? I guess not. Nothing is very rational anymore, which is why, when she entered from the left, I didn't even question it.
She was in her late 20s, I think, with a suede jacket, brown hair just drifting lazily in the wind, and I knew she wasn't entirely there but then again I wasn't entirely there either. It was hard to make out her face, the road was quiet and the trees were casting shadows all over.
Call me crazy, call me what you will, but Eddie and The Cruisers sprang to mind then.That psychedelic guitar riff and the slow piano. The line about how over here nothing is real and how she walks out of the shadows like a dream. I'm a fucking idiot, to have that long-buried thought resurface, of a fake band that never really existed playing a mediocre song that nobody cares about, but it really did apply, just in that one moment. Crossing the line.
I crossed the line, and she held my hand and patted me on the back, and we both sat on the shoulder of the highway and we didn't say anything for a long time, she looked into my eyes and I was crying and she just sat there, contemplative, this blank expression on her.
"He's out there," she said. "They're coming to get him. They're coming to get me." Questions raced through my head- who they were, who he was, but none of it really mattered.
"I can't help you," I muttered under my breath. "Need to go. Somewhere." My lungs felt like they're chapped, still do, hard for me to talk. Just a raspy whisper. This cancer or whatever it is is slowly eating away at me. Ten minutes ago I went into the bathroom and my pinkie nail just fell off, tumbled into the sink without a second thought, and I tried to scream but no sound came out, just this pathetic whisper. Everything is quieter now, isn't it?
I don't know where we said goodbye, exactly, she just walked away and I stood there, with as few answers as I had before. I don't know how I got back here, road was dark, town was empty, world is slowly ceasing to exist. Only thing I have left is this monitor. It's definite. Doesn't change.
Whoever you are, I want Raul back
DAY TEN
Think I know who they are
All day in bed, called nobody, talked to nobody. First time in my life I feel like I'm somewhere permanently. Dark room, shadows from the branches outside hovering on the wall. Just lying and I'm slowly dissolving into nothing, should have gotten it treated, should have got a lot of things treated. Too late for that now, time passes and if you don't fix your problems they only grow worse.
Crawled out to finish this, leaving trail of blood behind, like a snail. Hear things outside. Voices. Talking.
I think it's them. I've only caught glimpses, yellow eyes and tall, out the window they're pounding to get in, they're going around to the door now and they'll get in, because the Inn is never locked, because nothing in this place is hidden, really. You'll find it if you look for it.
Don't come here.